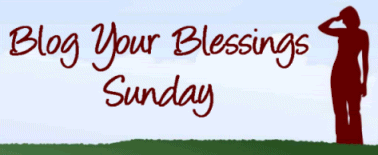 "An embarrassment of riches."
You are no doubt familiar with that phrase. It came to me as I sat down to write this article.
It refers to feeling so completely blessed that one is ashamed to talk about the things they are grateful for. It also implies some guilt about having so much . . . when so many have little.
That applies to me. As I'm sitting here typing, it occurs to me that I have a lot of the things that other people want. A good education. A good job. A lovely, comfortable home in a nice community and neighborhood. Reliable transportation. Good health, membership at a well-equipped fitness club, health insurance. Food in the refrigerator and cupboards. Healthy family members, wonderful friends. Interesting hobbies, including this little blog, that keep me constantly entertained, amused and wishing for more hours in the day. A few bucks in the bank with which to keep the bill collectors at bay and survive the inevitable "rainy day".
So it occurs to me that, at least on this beautiful Sunday, I'm pretty well "set".
Do I want more? Of course. I'm human, after all. We always want more, don't we? I want more gadgets, more nice clothing, more money, more prestige and influence in the business world, more vacation time in order to travel to more exotic locations that I have never seen . . .
But if I never get more of anything, I will be just fine. Because I have enough. Our Divine Creator always ensures that we have enough. We may not have the things we long, yearn, lust for, but we have the things that we need and that is an important distinction. Too often, I forget that even though I don't have all the things I dream about having, I have enough. I have plenty. And plenty is a great thing to be grateful for.
"Consider the lilies, how they grow: they neither toil nor spin; but I tell you, not even Solomon in all his glory clothed himself like one of these.

"But if God so clothes the grass in the field, which is alive today and tomorrow is thrown into the furnace, how much more will He clothe you? You men of little faith!

"And do not seek what you will eat and what you will drink, and do not keep worrying.

"For all these things the nations of the world eagerly seek; but your Father knows that you need these things.

"But seek His kingdom, and these things will be added to you."

Luke 12:2-31
Have a wonderful, blessed Sunday!