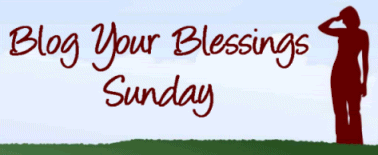 In the past couple of weeks, I have not been in my blogging groove and unable to muster much enthusiasm. As part of the process of figuring out why, I did a lot of reading and, in the process, discovered quite a few blogs that I had never visited before.
One of them was Susan Suarez: Online Journal to Creating a Successful Site. Her post, Re-energize Your Blogging Spirit, resonated with me from the first sentence: "Many bloggers experience time-to-time some discouragement that may make them want to stop blogging." She offers four techniques for getting re-energized and inspired to continue blogging purposefully. They are:
Remember Your Blog's Purpose
Network
Take A Break!
Do Something Different
For me, the problem has nothing to do with my stated purposes and goals. My vision for "On the Horizon" remains consistent.
I did take a short break the past few days, as she suggests, and that has been helpful. Of course, I did not walk away from the computer entirely. I have been experimenting with different themes and color schemes. I really love the Cutline theme I have employed the past few months, but am less enamored with Cutline 2.0, the upgrade released recently.
So the second and fourth items on Susan's list are the ones that really intrigue me and are the areas I have been exploring more intently.
Network
The blogging community is amazing. I have become acquainted with some phenomenal writers, many of whom are persons of faith who care deeply about and reach out to other bloggers in friendship and prayerful support.
I need to spend more time intentionally focused on networking with other bloggers — I'm confident that we all feel we could do more in this area, but there are always constraints upon our time. Visiting and commenting upon each others' writing is an enormously important element of fostering camaraderie and connection.
This is one aspect of blogging that has troubled me for awhile, frankly, and one area in which the Internet unfortunately mirrors real life.
Too many of us visit the same blogs over and over, interacting with our friends, instead of reaching out to folks we haven't met yet and purposefully bringing them into our established network. I plan to recommit myself to doing this and challenge you to do the same! This week, stop by five blogs you've never read before and leave comments for the authors, introducing yourself and inviting them to reciprocate by visiting your site. I think you'll be gratified by the result.
Do Something Different

In the coming weeks, I'm going to be exploring some new topics here at On the Horizon and examining familiar issues from different vantage points.
I'm also going to host a blog carnival for the first time! And look for some book reviews soon.
Susan's article was a blessing to me this week because it motivated me to step back and consider if I wanted to continue blogging ((As Lorelle on WordPress points out, sometimes taking a break or quitting altogether is a wise decision.)) and, if so, what direction I wanted my efforts to take.
Remain Authentic
To Susan's outstanding list, I must add one item: It is imperative that, in order to be a successful blogger, one remains authentic. "Success" is a subjective concept with a uniquely personal meaning for individual bloggers, of course. But once you have established your own blogging goals, I am convinced that they can only be achieved by remaining genuine, true to your own personal belief system, values and opinions.
I am well aware that the Christian blogging community is full of factions, as is the Christian off-line world. There are groups and subgroups that adhere to and espouse a particular viewpoint, and many of the members of those informal groups do not venture out of their comfort zone. I am not a member of such a network or, for lack of a better term, "clique" and have made a deliberate choice to visit, link to and spotlight a wide variety of sites here.
If my philosophy makes folks uncomfortable or my candor about my beliefs and experiences causes certain folks not to read my posts or participate in the discussion here, I can only be sorry to see them go and wish them well. I cannot

change the life events that inform and shape my view of the world and will not apologize for the manner in which I conceptualize and express my faith. Nor do I expect anyone else to do so.
On the Horizon was founded to be something that the institutional church too often is not: All about radical inclusivity, a phrase that itself has upset some traditionalist visitors.
The irony is that, to me, the term expresses nothing more than a philosophy of tolerance and acceptance of others' viewpoints without judgment, condemnation or rejection of the individual. The bottom line is this: We are all believers in one universal truth, one Savior, one life to follow this one. The manner in which we express our beliefs should not divide us, but too often does because we are fearful of hearing the message delivered in a manner to which we are not accustomed.
You don't have to say God if you don't want.
Say higher power or Being or Spirit or Light.
I say God because it's the name I grew up with.
It's how I know I'm home . . .

Sandy Carlson
Writing in Faith
Pushing past fear is a tricky, often frustrating proposition but one that is well worth the effort. I know from experience that abandoning some long-held ideas and practices is exhilarating and liberating, while holding on to vestiges of our past lives provides comfort and assurance.
I plan to continue writing about those and associated topics.
The Future is On the Horizon
After a brief period of reflection, I have my blogging groove back and hope that you will be a regular visitor and participant in the dialog here at On the Horizon because readers are, of course, the biggest and most important blessing to all of us who blog.
Have a wonderful Sunday!

Listed in The All-Time Best Blogging Tips.